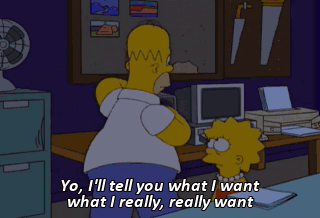 My overarching goal for this semester is the same as for the fellowship in general: to move our campus culture a little more towards open pedagogy, by having instructors who complete this fellowship be so happy about what they read about and are doing in their own classrooms that they tell all of their friends on campus.  I'm still very new to facilitating, and this program is only 1 semester old, so it's all very new and experimental- we are very much finding our way together. I'm really hoping to improve as a facilitator, especially in learning how to listen more and talk less.  This is a major challenge for me, especially when we're talking about such interesting stuff, and talking comes easier than breathing for me most of the time.
I'd also like to institutionalize the fellowship a bit, as my plan is to hand off the facilitator role to a former fellow for the spring cohort. I love talking about open stuff, but it's important to bring in new voices and develop more open faculty at as many levels as possible- open pedagogy at KCC should not be based only on my perspective! It's also important to share the work and the funding around as widely as possible. But I'd like to be able to hand off a nice outline to the next facilitator, which is why I'm developing our agenda (which the future facilitator is certainly welcome to change/ignore). And I figured out (the very easy) process of making our agenda readable in hypothes.is if anyone wants to read or make comments on it.
I am so very excited about this cohort- 4 fabulous faculty fellows and our first cohort of student fellows who are absolutely wonderful!!!! I'm really very excited for our conversations to develop on this blog, and for our next in person meeting in early January!